Wholefood benefits. Snack bar convenience
The World's most nutritious organic food, with powerful functional ingredients for natural energy, vitality, and long-term health and well-being. One Human Food bar contains 20+ organic whole foods and plant extracts, 21 vitamins and minerals and zero additives.



---
Human Food. Organic, Whole Food Nutrition Bars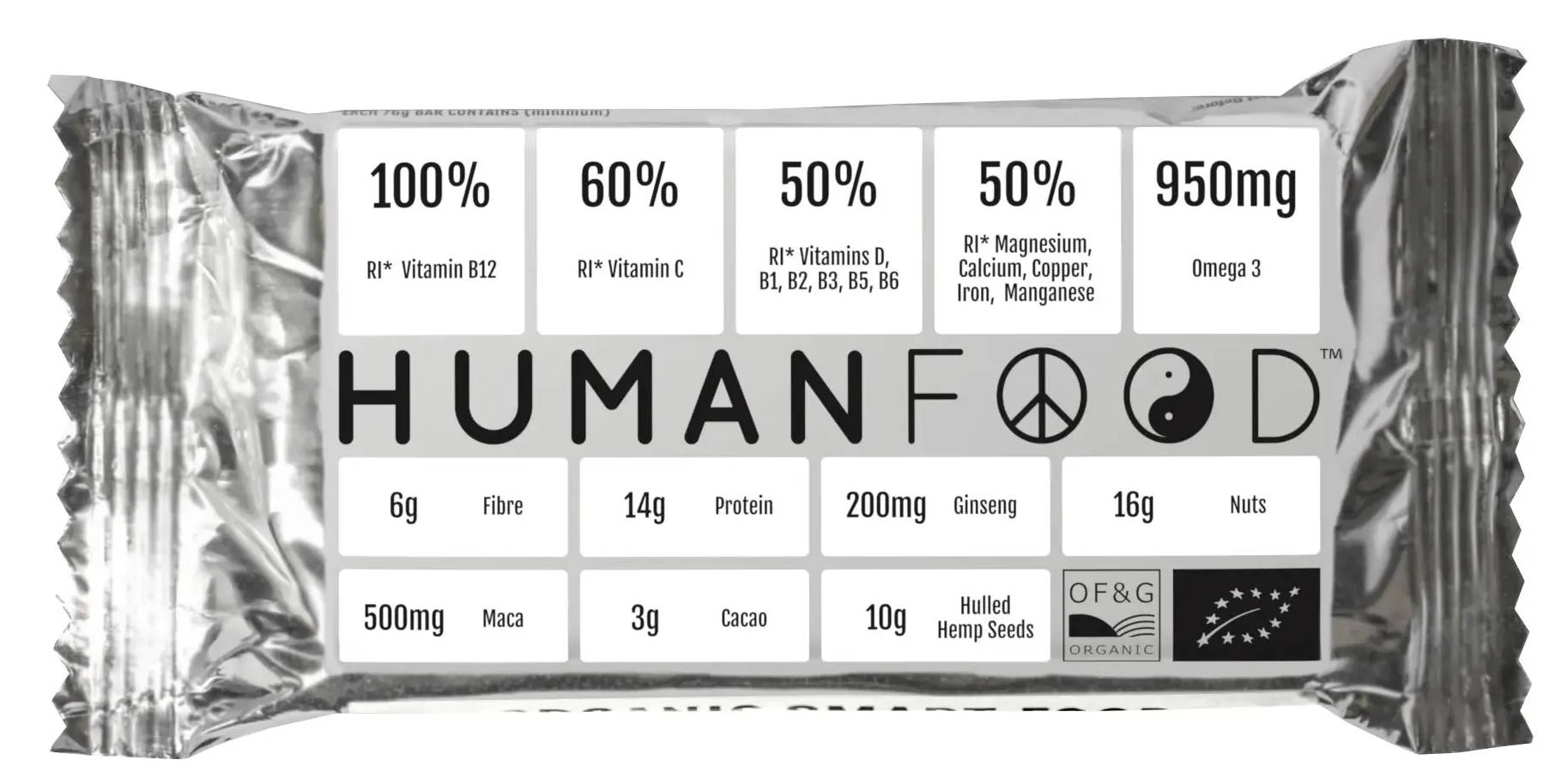 The best organic ingredients, balanced for taste and texture, with nothing added.
Broad-spectrum, natural nutrition for energy and focus, including over 50% RDI of 12 essential micro-nutrients.
For superior nutritionals, taste and digestion. Ethically sourced, pesticide free, and better for the environment.
76g of organic, fruits, nuts, seeds and other whole foods, for lasting energy and fullness.
Rich in micro-nutrients lacking in vegan and vegetarian diets, including 100% RDI of vitamin B12 per bar, in an active, natural, plant-derived form.
Made from 100% plant fibres and zero plastic. Part of our next-level, lifecycle sustainability policy.
To make Human Food Bars we select the most nutritious, health-giving ingredients available – always 100% organic and always plant-based – and in collaboration with a team of health experts, carefully build delicious recipes that maximise each ingredient's natural ability to promote energy, well-being and long-term health.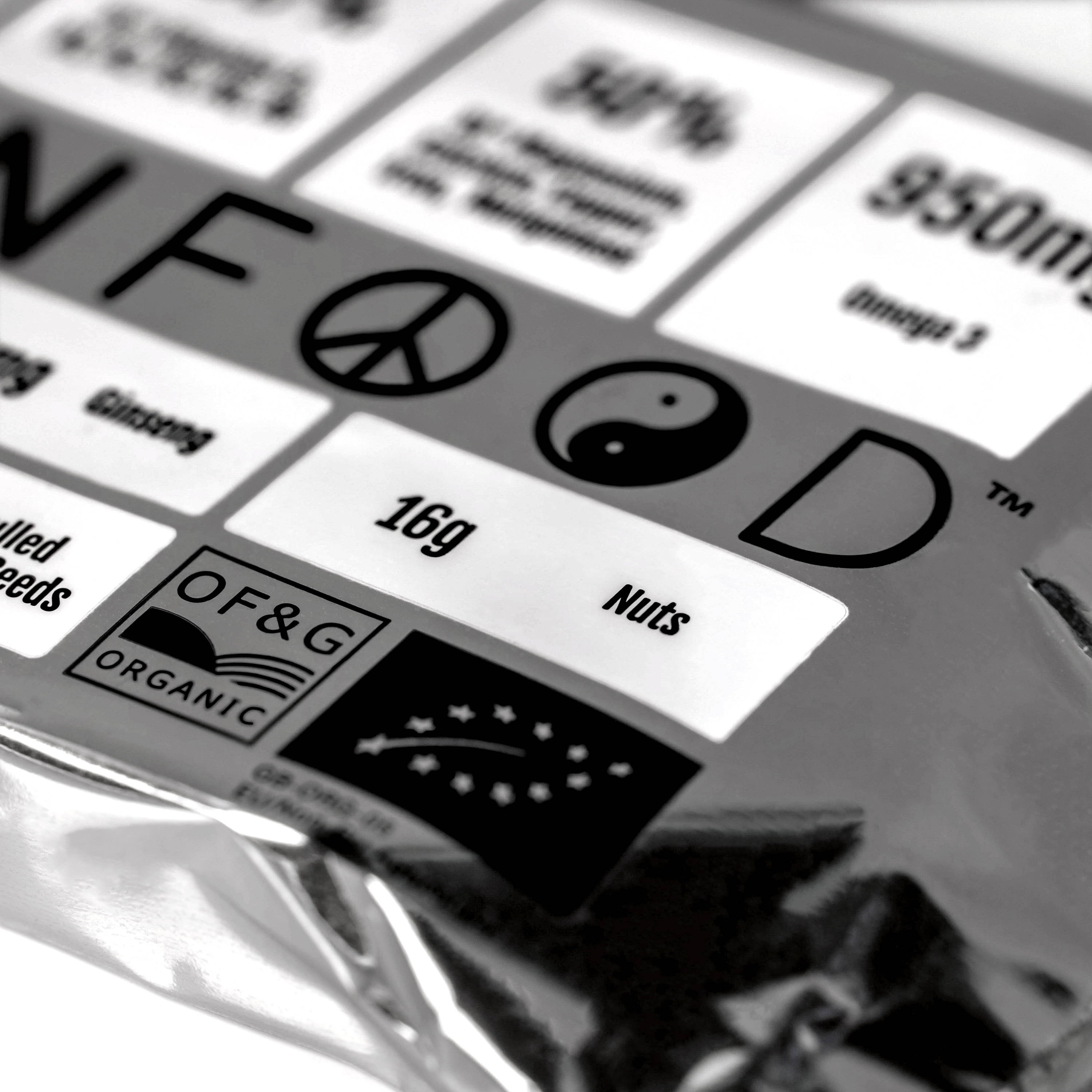 All of our 5 naturally-delicious varieties share next-level Human Food nutritionals. Each flavour also includes a distinctive combination of ingredients offering specific taste and functional properties. Each recipe is carefully balanced to reveal natural flavour and texture
We update our recipes regularly to keep ahead of the game and make sure we're putting out the best bars it's possible to make.
Try all 5 Delicious, Nutritious Bars
Goji Berry – fruity, sweet with whole goji berries for an extra burst of flavour. Rich in powerful antioxidants.
Orange Choc Cashew – Organic orange plus crunchy cacao nibs makes for a delicious whole food twist on the classic chocolate orange flavour. 100% RDI of vitamin C per bar.
Turmeric and Mulberry– Warm, delicately spicy and sweet, with a satisfying berry sharpness. Turmeric is shown to reduce inflammation and aid recovery.
Mixed Nut Choc – Rich, dried fruit and chocolatey cacao, plus a nutty crunch from mixed cashews, almonds and walnuts. 950mg of omega 3 to help regulate immune response.
Banana Cocoa – 14g of dried banana and 6g of cocoa nibs for that chocolate flavour. A fruity and sweet treat with antioxidant properties.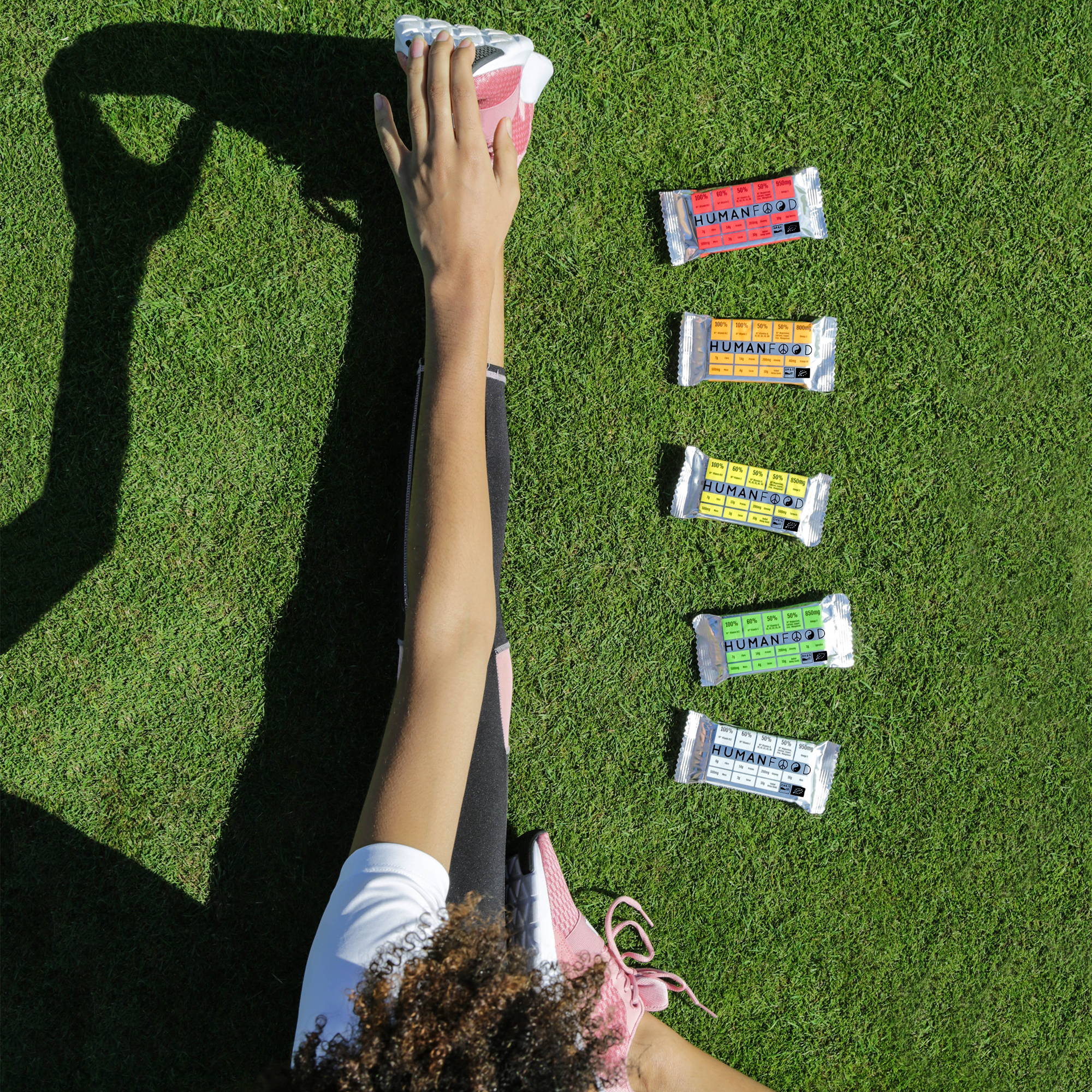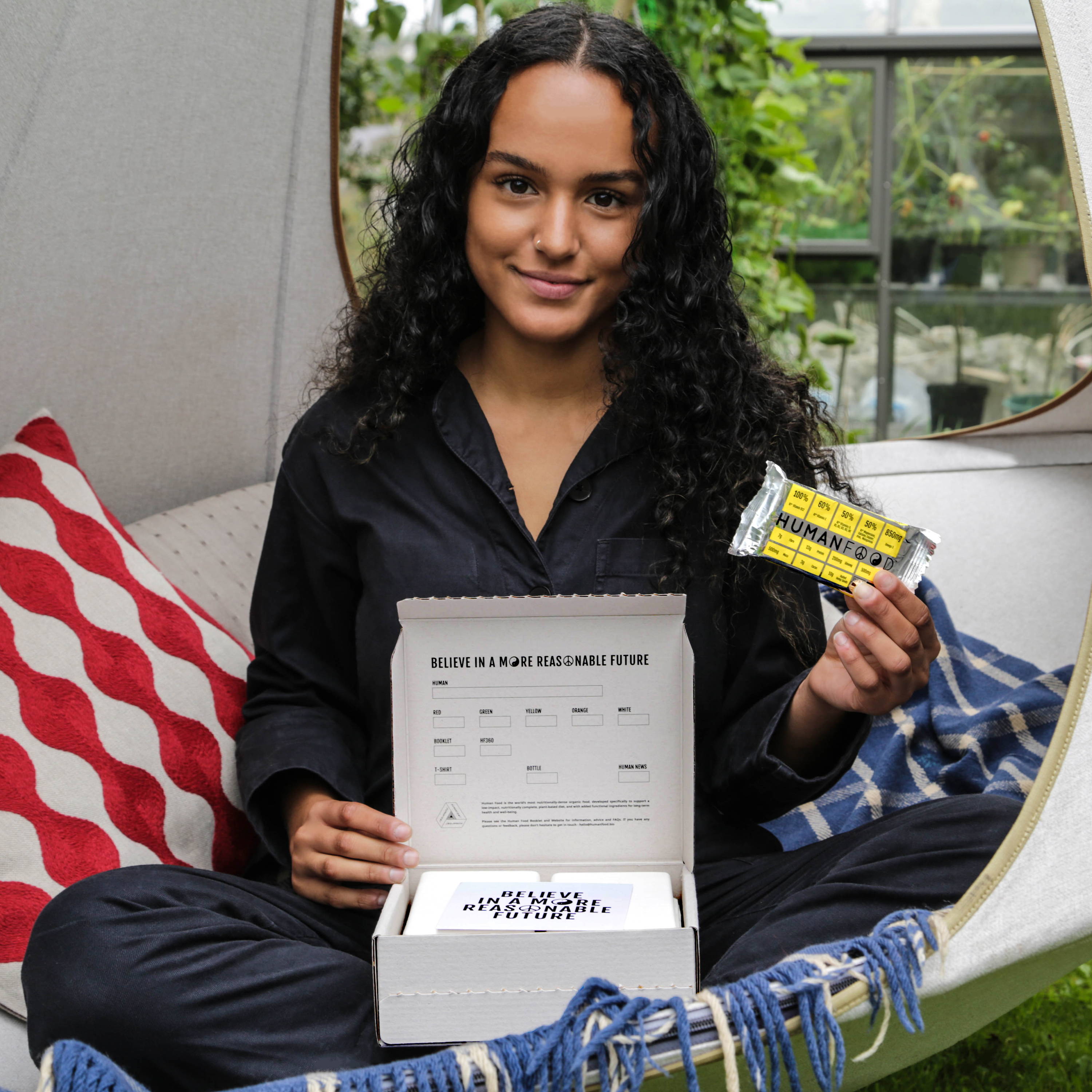 Our wrappers are made of 100% plant fibres, they are plastic free, biodegradable and home compostable.
Our outer packaging is 100% compostable.